It is said that sisters-in-law never get along. This makes matters more complicated when you think about gifting your sister-in-law. However, the mere fact that you are thinking about the best gift for her is an indication that you have a good relationship. If you are lucky to have one of the best sisters-in-law in the world, you should reward her with the best gift ever.
We all know how to gift our parents and lovers, but a few people think about gifting their sisters-in-law. While choosing a gift for your sister in law may not be easy, there are plenty of options. You just have to keep your mind open and listen to her. Before settling on any gift, make sure you know here personal preferences. Choose a gift that will leave a mark and create a lasting bond.
There are many sentimental gifts that can help build the relationship between you and your in-law. Here are some sister in law gifts ideas.
A Stylish Makeup Mirror

All ladies take plenty of time styling themselves up. If you can shop for any tool that will make the styling process easy, you will get in the right books with your sister in law. There are many options for styling mirrors available on eBay and Amazon. Choose one that looks classic and stylish. You can add a message to the package showing how much you appreciate her being your sister in law and a friend. Wooden frame mirrors with some form of artistic design are loved the most. Also, make sure you choose her favorite color.
A Custom Coffee Mug

Coffee mugs are the universal gift idea. You can give a coffee mug to your dad, mum, uncle and even sister in law. The idea is to get the best mug and customize it with an appealing message. The message should communicate something about your relationship. If you are at crossroads, you can still customize your mug with an "I Am Sorry" message. You can add any message showing love, affection, appreciation, remorse, or pity. If you are planning to gift her on her birthday or anniversary, order the mug early so that it can get customized.
Heated Travel Blanket

Heated travel blankets have become a trend in the recent past. They are cozy and can be warmed up by plugging to a power source. If you have a sister in law who enjoys traveling, a heated blanket would be an ideal gift. The beauty of this gift is that it is durable. She can keep it around for many years since it is only used during travel.
Jewelry Works For All Ladies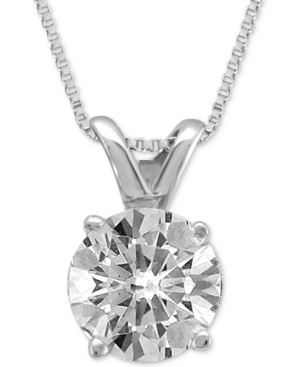 It does not matter whether it is your sister or mother; jewelry gets all ladies melting. There are many forms of jewelry that you can gift your sister in law. You could buy her anything ranging from earrings, necklaces, bangles, to designer watches and handbags. The only item you may avoid buying her is a ring since rings have diverse meanings. Purchase for her a simple necklace or a ladies watch and have it well packaged for her.
Bottle of Wine

Your sister in law will probably drain the whole bottle of wine in a single day and forget about it. However, wine is one of the best ways to get to people's hearts. Even if the wine may not be durable, drinking it together will create memories that last forever. Wine is especially a good gift idea for a sister in law if she is marking an important occasion. In case of a birthday, anniversary or graduation party, a bottle of wine will help create a celebration mood. Make sure you include a heartfelt note of your thoughts and love for her.
Custom Candle Light

There is something about ladies with candles. Most ladies seem to marvel at the beauty of colored candles. If you come across one of the best unique candles, get it for your sister in law. You will be surprised at how well the candle will be received
Final Thoughts
For you to choose the best sister in law gifts, you must open your mind. Think about the things she loves and things she could love. Make sure you try to get custom products with some message. A simple message goes a long way in making a gift more special.